Forgive that silly James Bond allusion (I've watched Casino Royale yesterday, it explains - mmm Daniel Craig .... oops did I say that aloud ?!) but it totally is appropriate.
If you've been following me (or on my previous blog) for a long time, you have undoubtedly notice the absence of posts about natural dyeing. And for one reason : I haven't dyed in many months, most probably since last fall, right before we moved. But I have an explanation. My main one is that our new place is renovated (therefore I have a fear of ruining some things), has different appliances (induction instead of gaz etc), and what would be my rincing station makes things impossible. Therefore ... I can't dye from my own place anymore. Sigh.
But ... (there is always a "but") I can dye at my mom's AND at my inlaws' ! My mom has a balcony and my inlaws have an outdoor (a courtyard if you prefer). But it's taken me months & months to go past that fear/apprehension, which of course was very silly from my part.
On July 08th we went in nature (cf previous posts), and I picked Italian buckthorn, which I hadn't used in years. It was now or never, so it happened. Italian buckthorn (aka Rhamnus alaternus or Nerprun alaterne en français) grows abundantly at a place we are used to visit several times a year.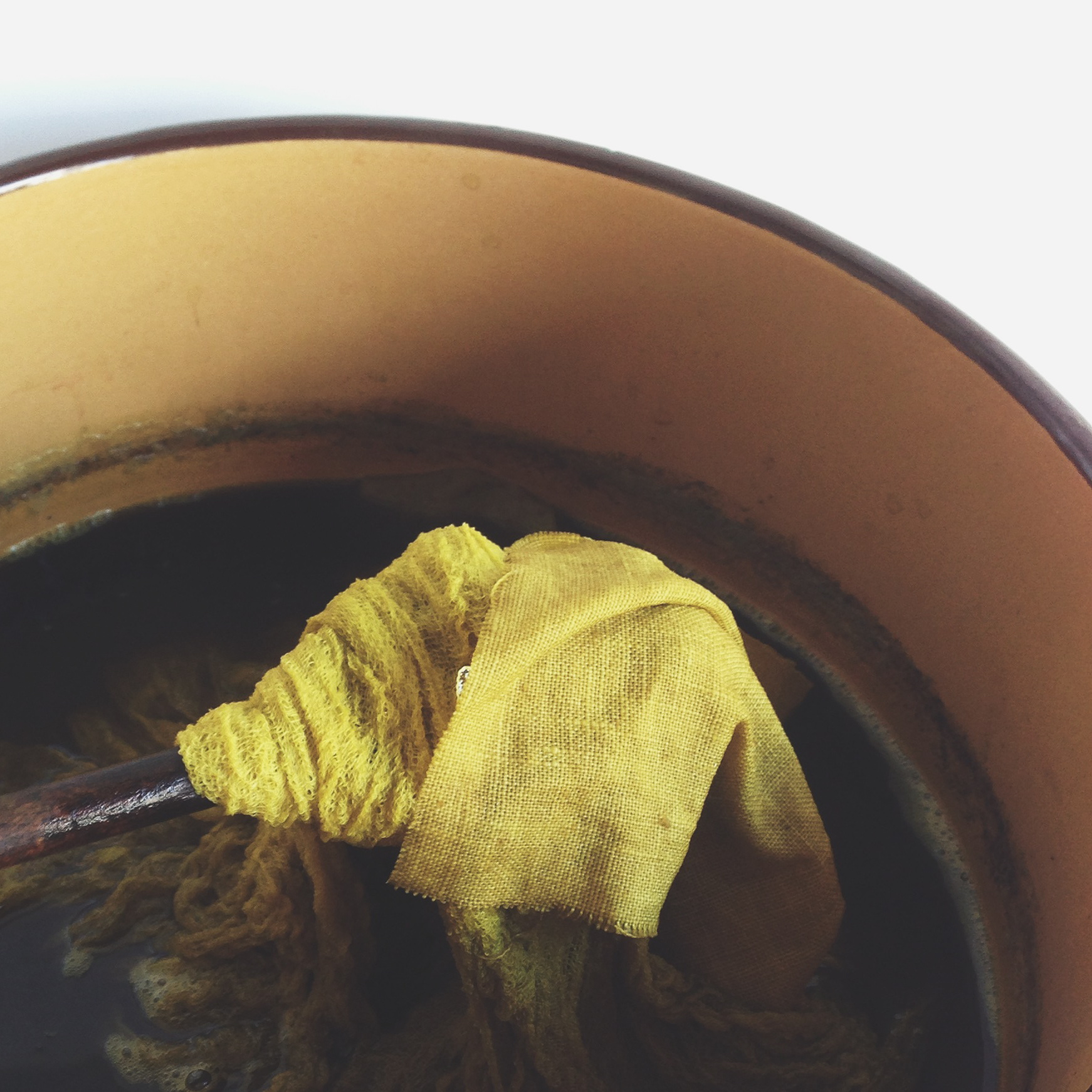 I'll show more photos of the plant for the next shop update, which I can't possibly plan as of today. Summer vacations in two parts will make it complicated to have a shop update before mid-August.
But there'll be something for you, here (and in the other social medias you can find me at) on Friday, so please come back if you're so inclined !
ox
Sonia